💥 Last Day Promotion: ONCE WE REACH 200 UNIT SALES, WE WILL BE INCREASING THE PRICE BACK.
The perfect low profile, lightweight chair for camping, the beach, outdoor concerts, sporting events and much more.
ALWAYS BY YOUR SIDE
Other chairs get left in garages. This Chair is a portable chair you'll actually take everywhere.
STURDY AND STABLE ON ANY GROUND
The four-legged, tip-proof design keeps you high and dry in sand, mud, and dirt, keeping you stable.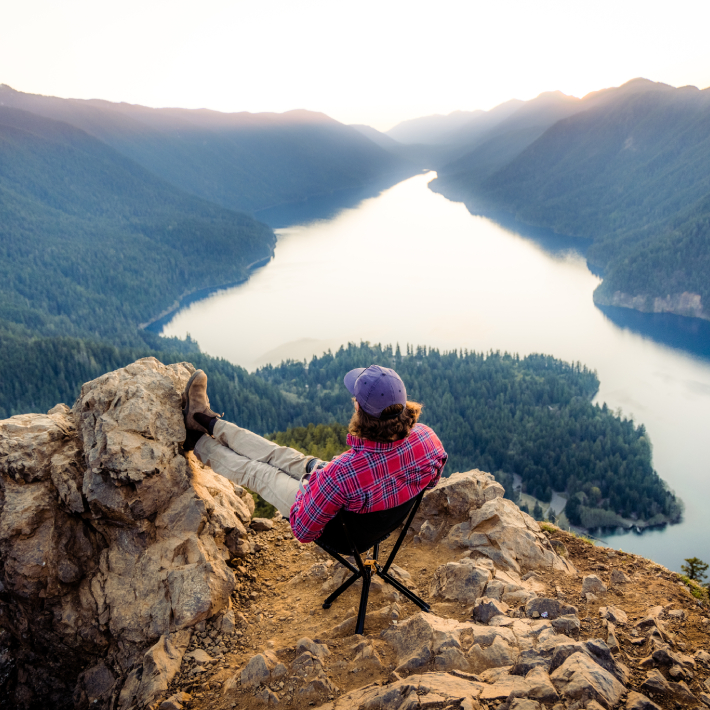 HAVE THE BEST SEAT IN 5 SECONDS
Easiest setup. Comfort and convenience when out and about. From concerts to camping, barbecues on the beach, now you can always have a sturdy chair when you need it.
Our Chair is a sturdy, comfortable, portable chair that rapidly packs up to the size of a water bottle—at 3.65lbs you can easily carry six in one bag.
Unfolds and quickly sets up from the size of a water bottle
Comfortable & stable seating at 10" off the ground
Supports up to 300lbs
Packs easily and lightly to take anywhere
Weatherproof and waterproof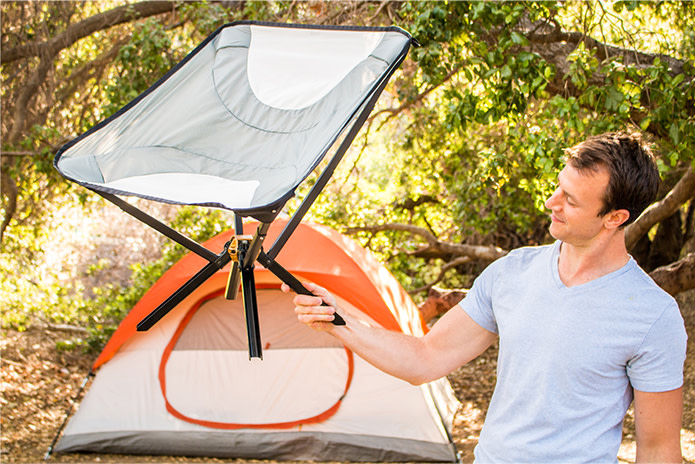 LASTS FOR A LIFETIME OF ADVENTURES
Designed by an expert engineering team using premium materials. Its patented design has been tested extensively to deliver great performance in all conditions.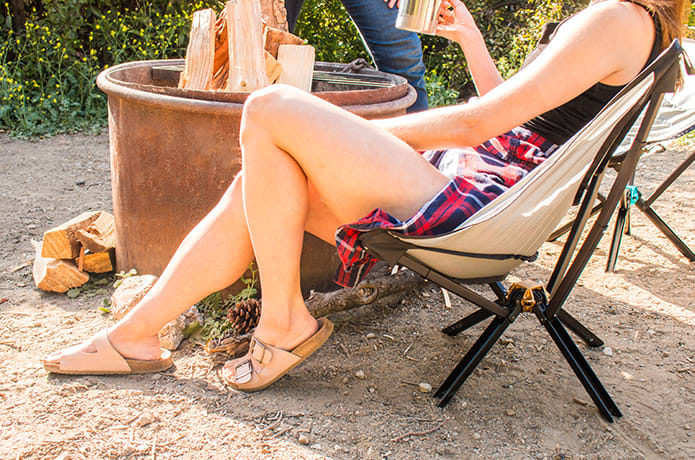 PORTABLE & EASY TO STORE
Get a FREE BAG when you buy 2 or more chairs.
TAKE YOUR TIME FOR MOMENTS THAT MATTER
Escape the pampered world of the beaten track and find your own adventure. But who said that had to be uncomfortable?
SPECS:
Weight: 3.65lbs.
Expanded Dimensions: 24.0" by 24.0" by 26.0"
Folded Dimensions: 3.4" by 3.4" by 13.0"
Capacity: 300lbs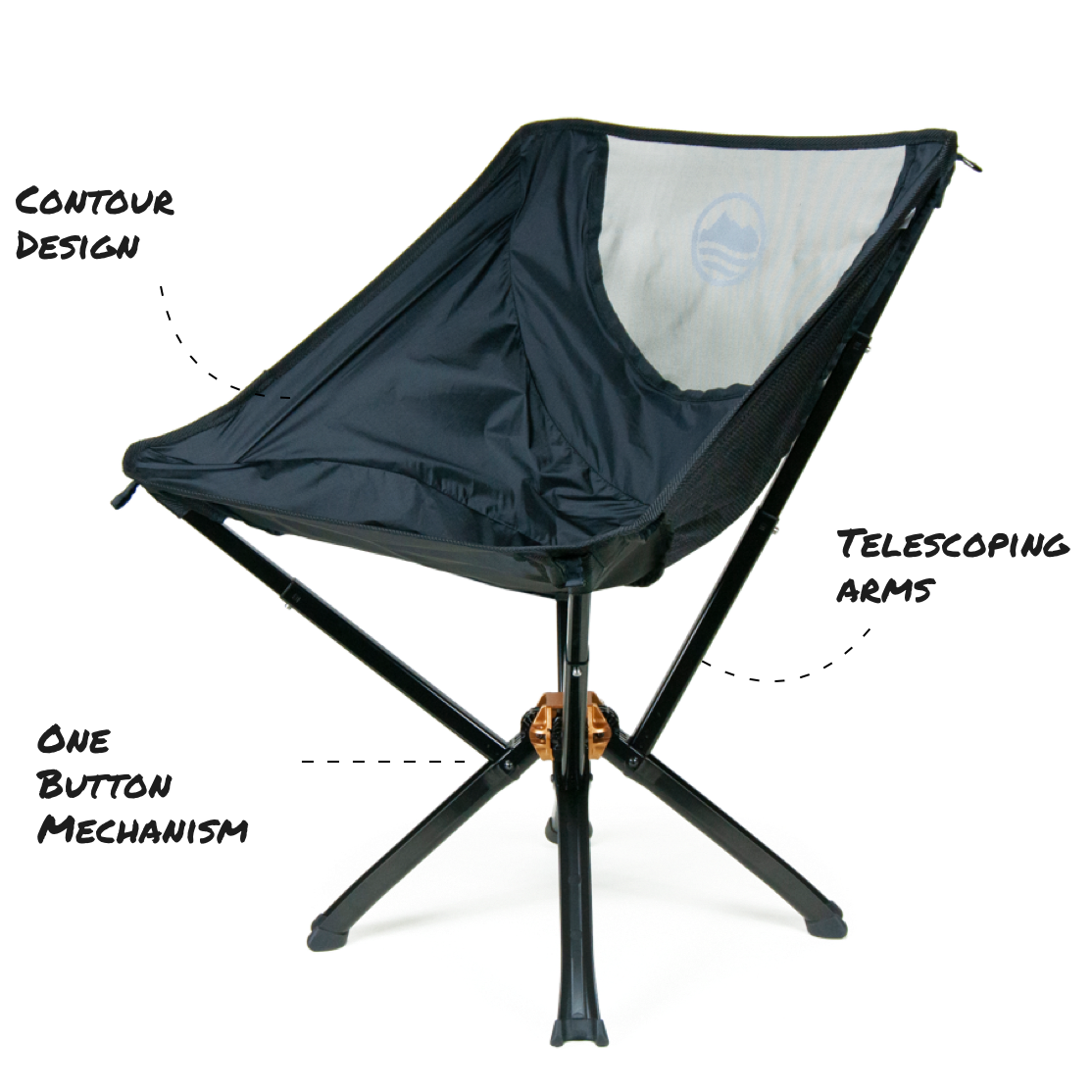 MAKE PACKING A BREEZE FOR FAMILY TRIPS